Its time to let my toy go to a new home. Have the new project sitting on the trailer waiting to be built, so this one needs to go. Here is a brief list of what she's made of:
1992 F/S Bronco
351W Windsor Small Block, E4OD trans, BW1356 manual t-case (chain drive)
Solid Dana 44 front axle, 4.56 gears, open diff
Dana 60 rear axle, 4.56 gears, full spool
1 ton brakes, 8x6.5 pattern on all four corners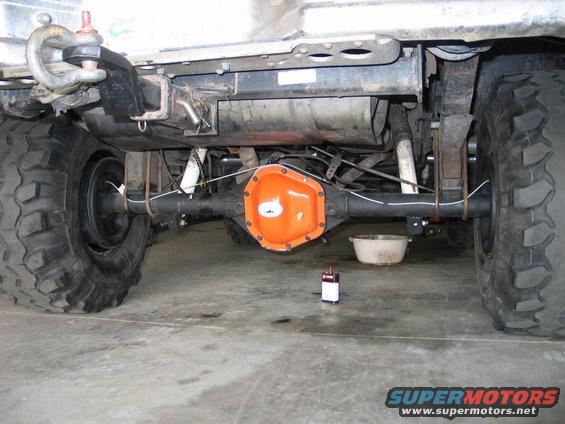 9" of lift
37x13 Boggers, 15x8 steel fronts, 15x10 steel rears
it would easily clear 40's, but the front axle would need stronger axles to handle them comfortably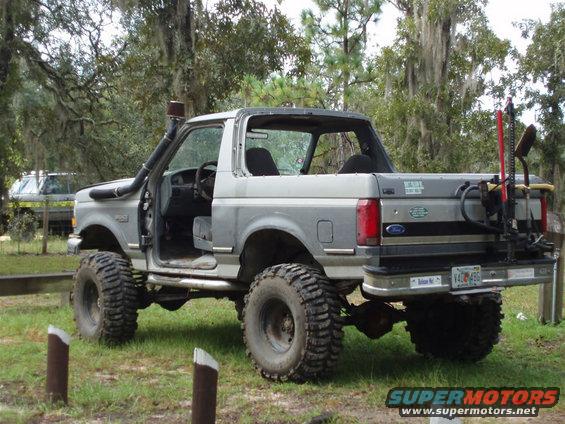 full snorkel with external filter
half doors
soft top
the downside is the rear driveshaft could use a rebuild, at the very least a new DC centering ball. the transfer case is in good condition with a fresh rebuild, but something didnt seat right when I put it back together (probably the detent spring) and it wont shift out of 2wd. Both problems are easily fixable, i just dont have the time or will power to do so.
I'd like to see $3k for it, but am willing to negotiate. I can do partial trades plus cash, here are some things I could use:
34-35" skinny swampers, 16" rim
15.5-16" quality roping saddle
220v MIG welder
tubing bender?